Making social media work for your business
by Francine, 6th December, 2020
More companies than ever are using social media as a key strand of their customer service offer and it's no wonder, given how social media plays an ever-growing role in our daily lives. Last year, the total number of social media users in the UK reached over 39 million, with estimates going up to 42 million users this year.
The average person in the UK has five social media accounts and spends around one and a half hours browsing their social networks every day, which adds up to 28% of their total time spent on the Internet. It's unavoidable that many new customers will first encounter your business through their phones when swiping on their socials; mobile phones are the top method of social media engagement worldwide.
Your customers and potential customers will access their social media accounts and learn about new businesses every day, through either targeted marketing or viral content.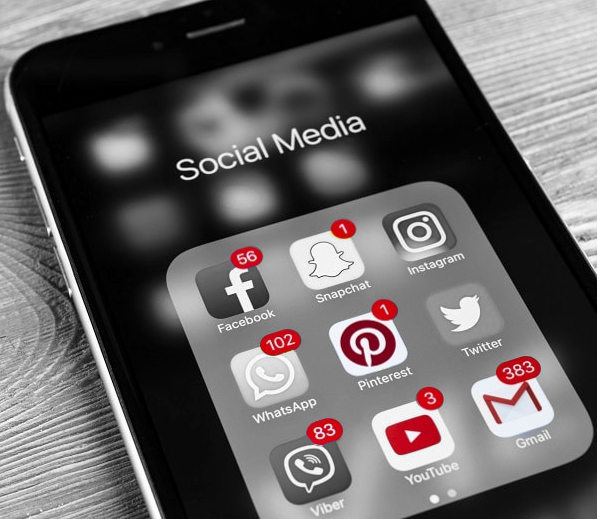 So how can you take advantage of this booming network, and cut through the noise so your business stands out?  Here are some tips for creating a great social media buzz for your business.
Make a plan
Plan your strategy so that there is a clear goal in mind. Are you trying to raise brand awareness, present your business as a thought leadership engine, drive people to your website, or make a sale? Is increasing your social following the end goal; is it important to your brand that you have a thriving social media community?
Depending on the nature of your business, people might choose to contact you on social media to ask a question or raise a complaint, so if you use social media as a method of customer support, make sure your social media processes line up with how you operate your business support in general. Whatever you're trying to achieve, make sure your objectives are clear and measurable. Most social channels have business tools that track engagement, reach or conversion so you can easily factor reporting metrics into your plan.
Content focus
Social media is an organic way to share your brand narrative over time, so think about what you want to say. On all channels, you should share relevant content – whether that's blog posts, testimonials, surveys, polls, or news – that will not only engage your existing audience but interest like-minded people encountering your business for the first time. It's worth remembering that people's attention spans tend to be very limited on the Internet, so if you don't capture their interest immediately, they'll probably move on to the next website.
To reach a broader audience, advertising on social media can go a long way, but make sure your content choices are strategic, and implement some best practices before putting money behind promoting that content; short form content with a clear call to action (CTA) is advisable and make sure these CTAs relate directly to your goals. Also remember to make sure your content is optimised for mobile.
Twitter
With over 500 million Tweets sent each day, and hundreds of millions of people exploring links, articles, Retweets, Trends, and Moments, as its name suggests, Twitter is driven by what people are talking about. As well as creating your own conversations, use hashtags to make sure you're part of conversations that are relevant to your business. This adds credibility to your business and can help new people find you and understand where you stand on topics that interest them. Say your piece in 280 characters only; the ultimate elevator pitch.
As well as the short form text, you can utilise rich media on Twitter in order to catch people's attention. Visually striking content is important, which brings us onto the next key social media channel…
Instagram
According to marketing industry studies, the human brain can process images up to 60,000 times faster than words. Picture and video are often universal, even if they are accompanied by text, images transcend language barriers and give a strong first impression in the way text does not. A channel like Instagram can therefore be crucial to broadening your international reach. However, be sure you can make the most of the visual format, though arresting images or graphics that fit your company's brand.
You can also utilise the visual format to introduce your team. People relate to other people more than to a faceless business entity. Emphasise the human aspect of your business by telling your story, and the story of your employees. By showing that your staff are involved in the community, or even just having fun at work, you will connect much better with people behind the job titles you're trying to reach.
Facebook
Like Instagram, Facebook is a great channel for visually captivating posts, in fact Facebook acquired Instagram for a landmark 1bn deal in 2012, and the platforms can be linked if you so choose. The use of video and image is important for Facebook in the same way it is for Instagram. More than 50% of all people who visit Facebook watch at least one video every day. Live Facebook videos and 360 images are a great way to launch new products. Facebook also allows for a sense of community due to the comment format and group page functionality. Utilise the best Facebook format that makes sense for your business.
LinkedIn
LinkedIn is a great platform for networking, but just because you have an individual profile that does not mean you cannot promote your business. Build an informative business page and promote it from your profile wherever possible. If you start with your own profile and build up a great content engine, representing what you do and what you are proud of within the business, your followers will start associating your expertise with your company.
These tips will business thrive online.
Lastly, don't forget to network. Connect with me on LinkedIn today and let me know what kind of marketing support your business needs – we're ready to help.
by Francine, 20th December, 2019
Warren Buffett, American business magnate and investor, said daily reading was the key to success: "That's how knowledge functions. It accrues, like compound interest".
Mark Zuckerberg reads one book a week and Bill Gates, fifty books annually. If you're searching for novel ideas or simply a way to expand upon your personal knowledge via an education on different ways of thinking, then reading is essential, and even more important for entrepreneurs. Here are our top 5 most inspiring business reads:
Title: Success Is in Your Sphere
Author: Zvi Band
Networking is arguably the most common of business practices. However, Success Is in Your Sphere provides a counter-intuitive option: make better use of what (and who) you know.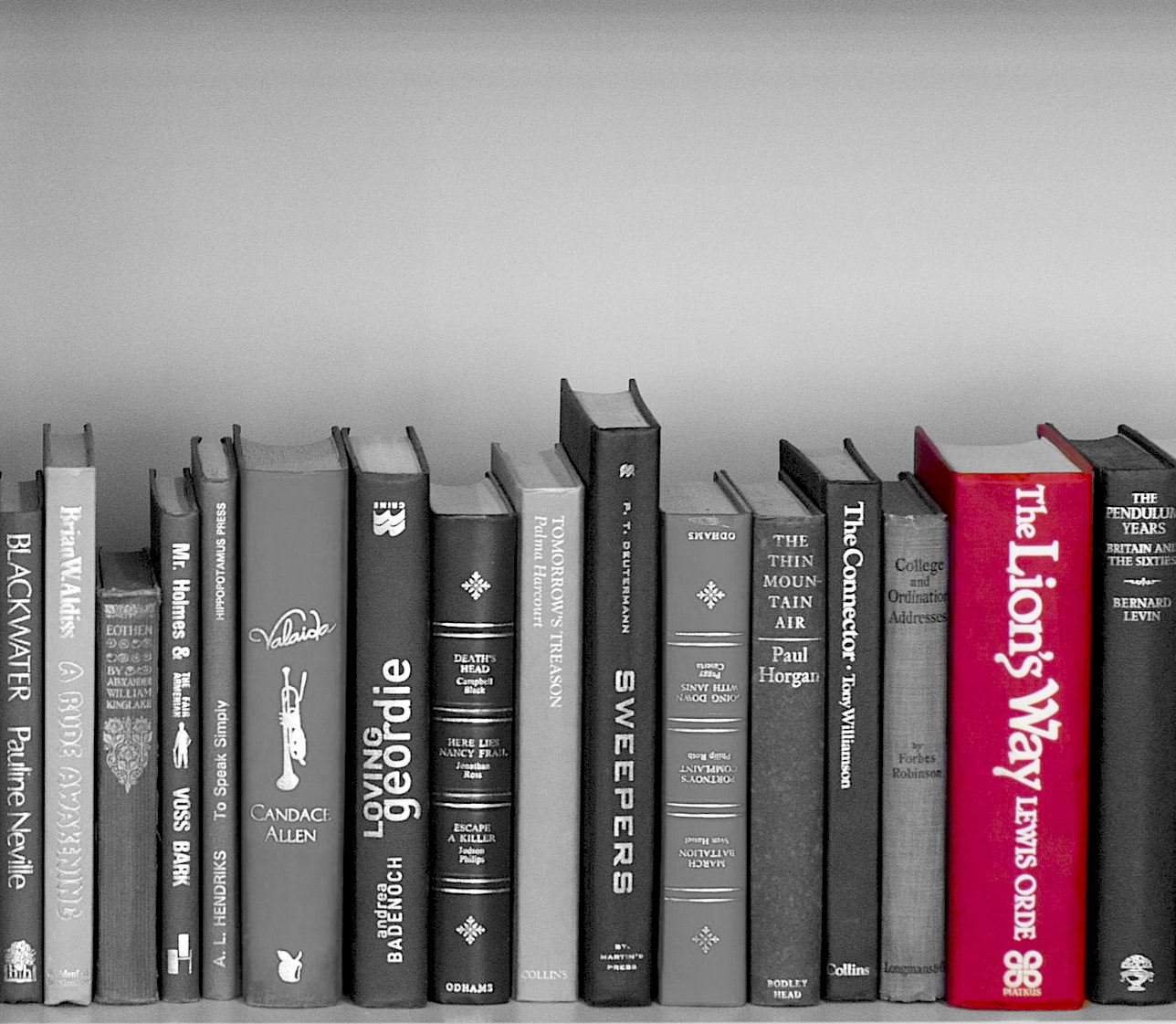 Just like existing clients result in more net income than potential consumers, Zvi Band, co-founder and CEO of Contactually, claims that existing relationships provide more opportunity. In a post-GDPR landscape, this is a welcome alternative to LinkedIn messages or cold email campaigns using purchased data.
This book is a complete guide for how you can take advantage of your existing connections and use those relationships to attain success, via investigating, prioritising and engaging your contacts in a meaningful way.
Title: Intelligent Investor
Author: Benjamin Graham
If you're in a position to invest in new businesses, this is your guide. Benjamin Graham, the most prominent investment advisor of the 20th century, has taught and motivated business owners and potential investors worldwide, and many of the most successful investors in the world today swear by his teachings.
Graham's theory of 'value investing' – which protects investors from real error and shows them how to build long-term strategies – has made Intelligent Investor extremely popular ever since its first publication in 1949. It has sold over a million copies, and Fortune Magazine asserts: "If you read just one book on investing during your lifetime, make it this one".
Title: The Creative Curve
Author: Allen Gannett
Allen Gannett, a big data entrepreneur who can name Microsoft, Marriott, Saks Fifth Avenue, Home Depot and Honda as clients, wrote The Creative Curve to oppose the general idea that only a special few are creative. Creativity has sparked some of the best business inventions of our lifetime.
Gannett uses years of study to prove that the solution to creative success is combining innovative ideas with common ones. He also provides tools for understanding the process yourself. With stories and insights ranging from the founder of Reddit, to the Chief Content Officer of Netflix to Michelin starred chefs and Broadway, Gannett emphasises how creativity dwells within everyone, and can be just the spark you need to make your business boom.
Title: Think Like Amazon
Author: John Rossman
John Rossman, the former Amazon executive who launched and scaled Amazon Marketplace, offers some insight into how Jeff Bezos operates Amazon so successfully and encourages business owners to think: WWJD (What Would Jeff Do?). Learning new techniques is the key to success, and what better way to learn than from successful people?
Think Like Amazon explains what makes Amazon successful. Rossman indicates how you can include Amazon's strategies and techniques into your business to achieve the impossible.
Title: How to Win Friends and Influence People
Author: Dale Carnegie
Dale Carnegie's powerful, time-tested advice has helped several people to build a successful business and long-lasting relationships.
Ever since its publication in 1998, How to Win Friends and Influence People is one of the most timeless and cutting-edge bestsellers of all time. This book will teach you ways to persuade people, ways to communicate with people, and ways to become a better public speaker – all essential attributes for a well-rounded business owner.